About us
MenorcaNord, boat trips along the north coast.
Who are we?
MenorcaNord was born from the passion for the sea of our captain, Jordi, who you will always find at the helm of our boat, his favourite place. Menorcan by birth, he has sailed these waters all his life and knows every corner of the coast of Menorca.
Our crew is made up of a young and local team, in love with Menorca and with a great passion for the sea. Thanks to them, you will enjoy a pleasant navigation.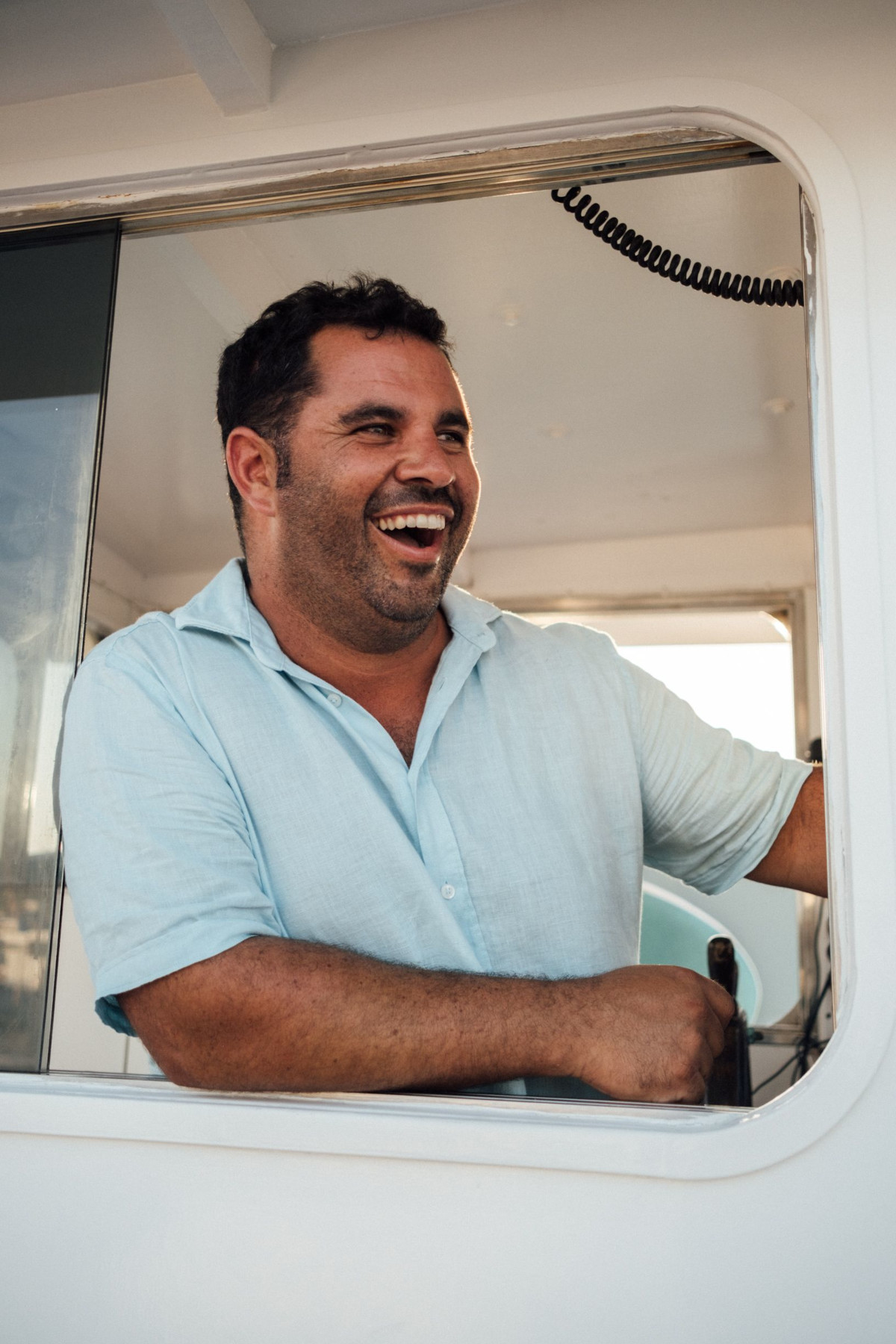 Our boat
Our boat Don Pancho is a 15-metre long wooden boat with which you will enjoy a pleasant and fun day at sea.
It has shaded seating areas sheltered from the wind, but also a comfortable solarium where you can sunbathe and relax while sailing. On board the boat you will find a bar where you can have a delicious cocktail, a soft drink, an ice cream, and much more!
Find out all the details of our excursion
See route