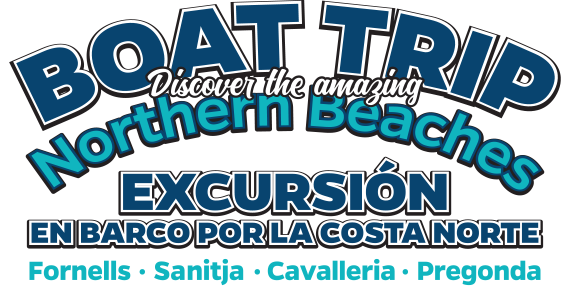 Menorca Nord
Discover the island on our boat
Come and enjoy an incredible three and a half hour excursion along the north coast of Menorca discovering the best unspoilt beaches of the island's Marine Reserve. You can swim, use our paddle surf boards, sunbathe in our solarium, snorkel to discover the varied marine fauna and flora or relax sipping one of our delicious cocktails. Don't miss it! Relax on our boat and enjoy all the services we offer!
Ice cream
Bar
Washings
Slide
Surf Paddle
Snorquel
Capacity 68 people
3.5 excursion hours
1 bathroom stall
Large Solarium
Safety equipment
Musical thread
Booking
We make two daily excursions of 3 and a half hours each one. Departures are from Monday to Sunday at 10am and 2pm.
Hereunder you can book your tickets with real availability and immediate confirmation.
Cancellations are permitted up to 24 hours before departure time*. In case of adverse weather conditions, MenorcaNord reserves the right to modify or cancel departures.
It is important to provide a valid telephone number so that the company can contact you. In case that the telephone number provided is not correct or no reply is received, MenorcaNord accepts no responsibility for the situation.
Boarding will take place 20 minutes before departure time and the boat will leave on time, so it is essential not to be late.
* See our Cancellation Policy
Transfer service
If you don't have your own means of transport to Fornells, MenorcaNord offers you an exclusive transfer service (round trip). You can book it directly at the time of booking, indicating the pick-up point.
Route
Discovering the best spots on the north coast of Menorca. A perfect excursion for the whole family.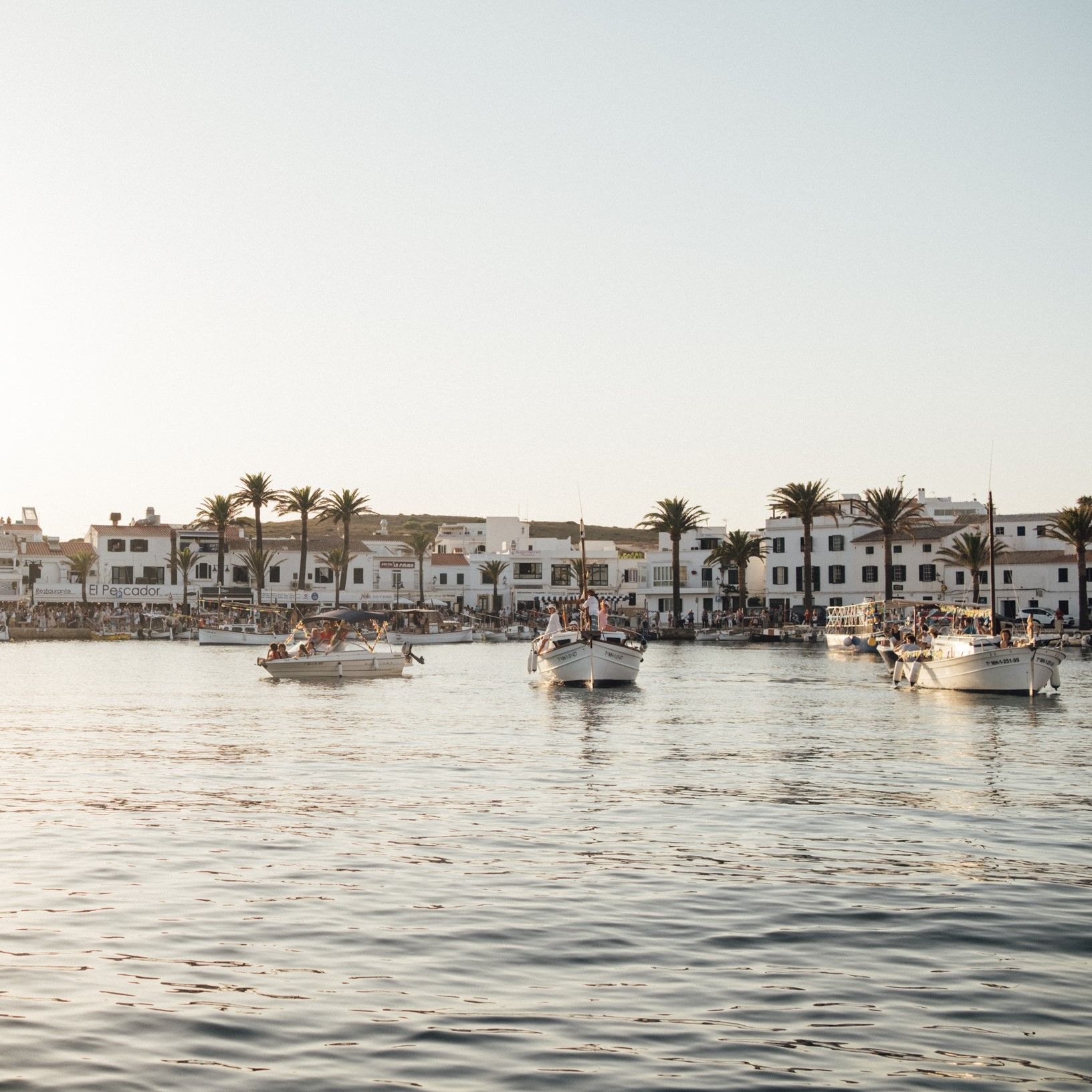 1. Departing from Fornells
We depart from the Port of Fornells, a nice and traditional fishing village on the north coast of Menorca.
We will cross the Bay of Fornells passing between the Castle of Sant Antoni and the Mola de Fornells, a natural area of great environmental, scenic and historical value.
In this first part of the excursion we will sail along the coast for approximately 1 hour until we reach Cala Pregonda.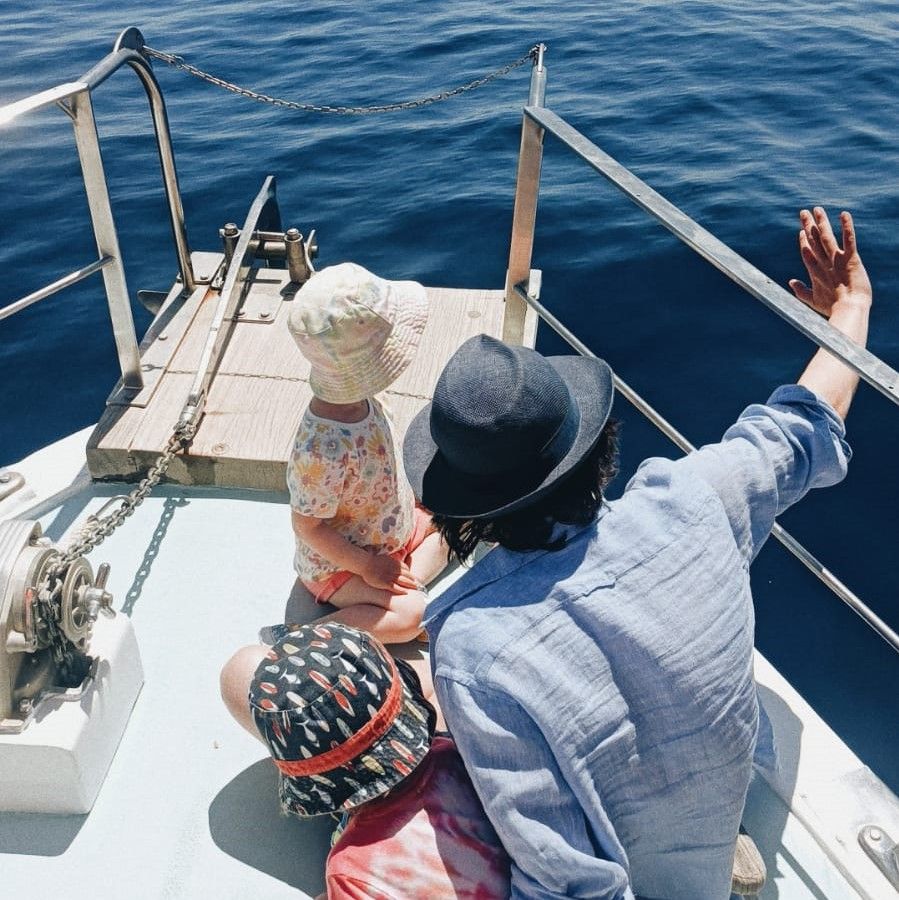 2. Enjoying the sailing
During the sailing, apart from enjoying the scenery and the pleasant feeling of sunbathing and breathing fresh air, there will be many details that will make the excursion an unforgettable experience.
To start with, our crew will serve a refreshing little glass of the typical drink of Menorca, the "Pomada".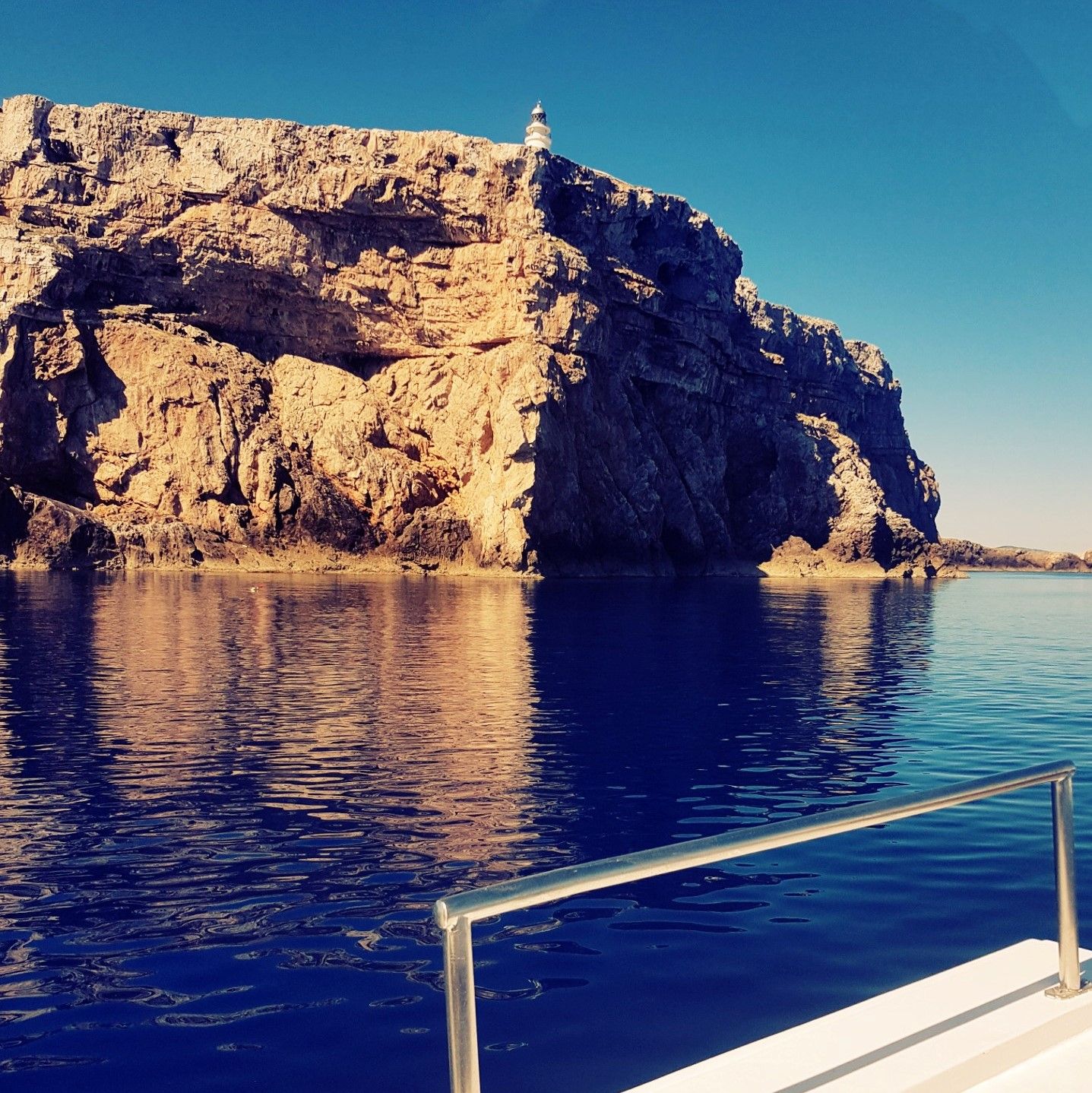 3. Important elements of the north coast
The coastline of Menorca is full of interesting geographical features such as caves, long beaches, small coves and buildings of great historical value, such as the Cavalleria Lighthouse, the second oldest on the island..
We will continue sailing past the Porrus Island, the Cormarí Cave, Cala Viola, the Sanitja Tower, Cala Rotja, the Cavalleria Beach and Cala Mica.
You will be able to listen to an audio guide that will give you details about all these places that we will approach with the boat.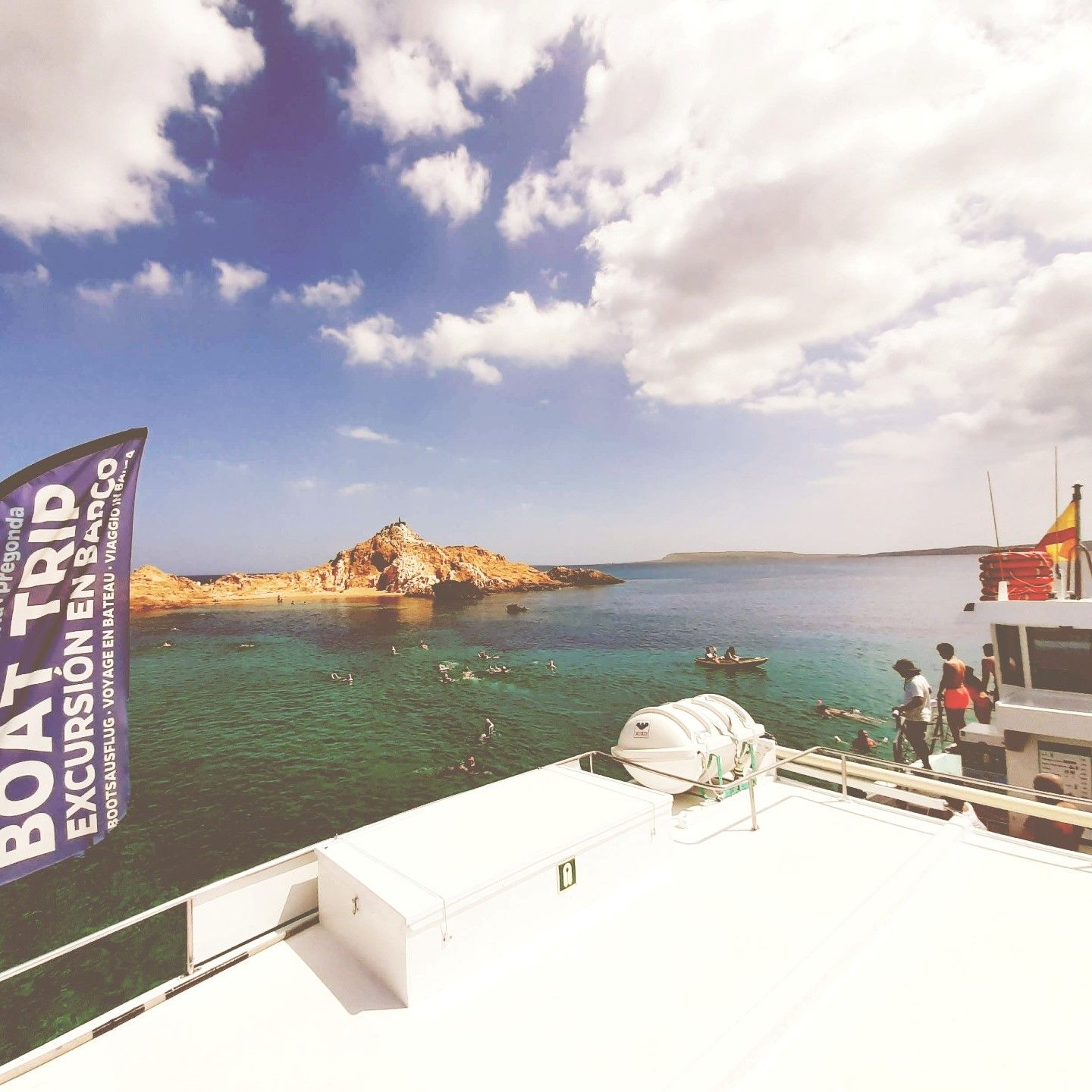 4. An stop in Cala Pregonda
We will arrive at Cala Pregonda, the "jewel in the crown" of the north coast of Menorca and the final destination of our excursion.
A practically virgin place, with golden sand, rock of varied reddish colours and crystalline waters where we'll enjoy 50 minutes of free time and where you will have the opportunity to enjoy snorkelling and discover the marine fauna and flora of the island.
On the boat you will have at your disposal (and free of charge) snorkelling masks, paddle surf boards, floating mats and even a fun slide to jump into the water.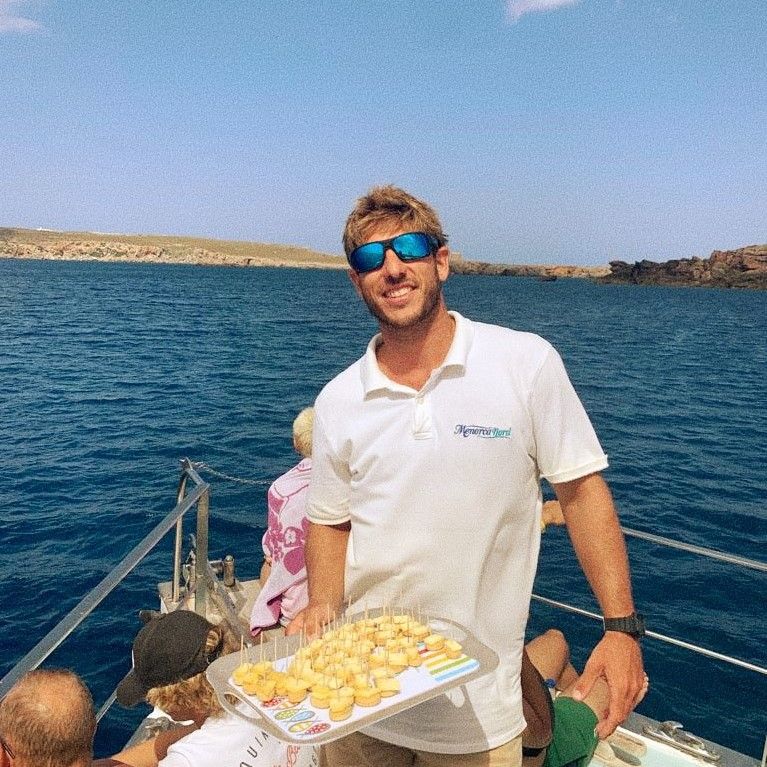 5. Menorcan gastronomy
It's time to weigh anchor and return to the port of Fornells. The crew will serve a small tasting of the famous Mahón cheese, Menorca's Denomination of Origin and a hallmark of the island's typical gastronomy.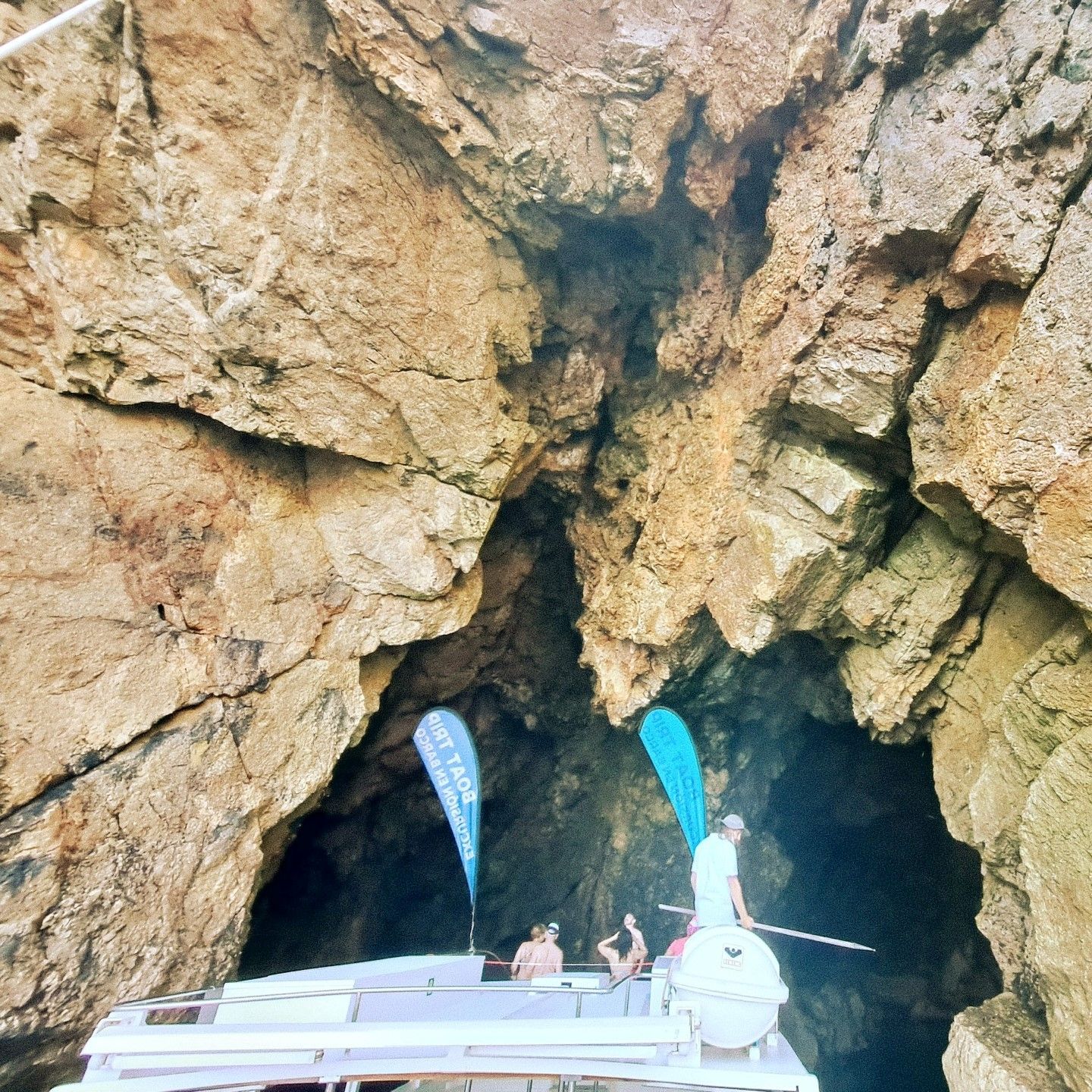 6. Way back to Fornells
While we sail back to Fornells, and sea conditions permitting, we will enjoy the captain's skills to take a close look at one of the wonders of the coast of Menorca, the Vell Marí Cave and the Bridge Cave.
Private events
Our boat is also available for exclusive bookings to enjoy a variety of private events where we will adapt to your requests and strive to create the magical experience you are looking for.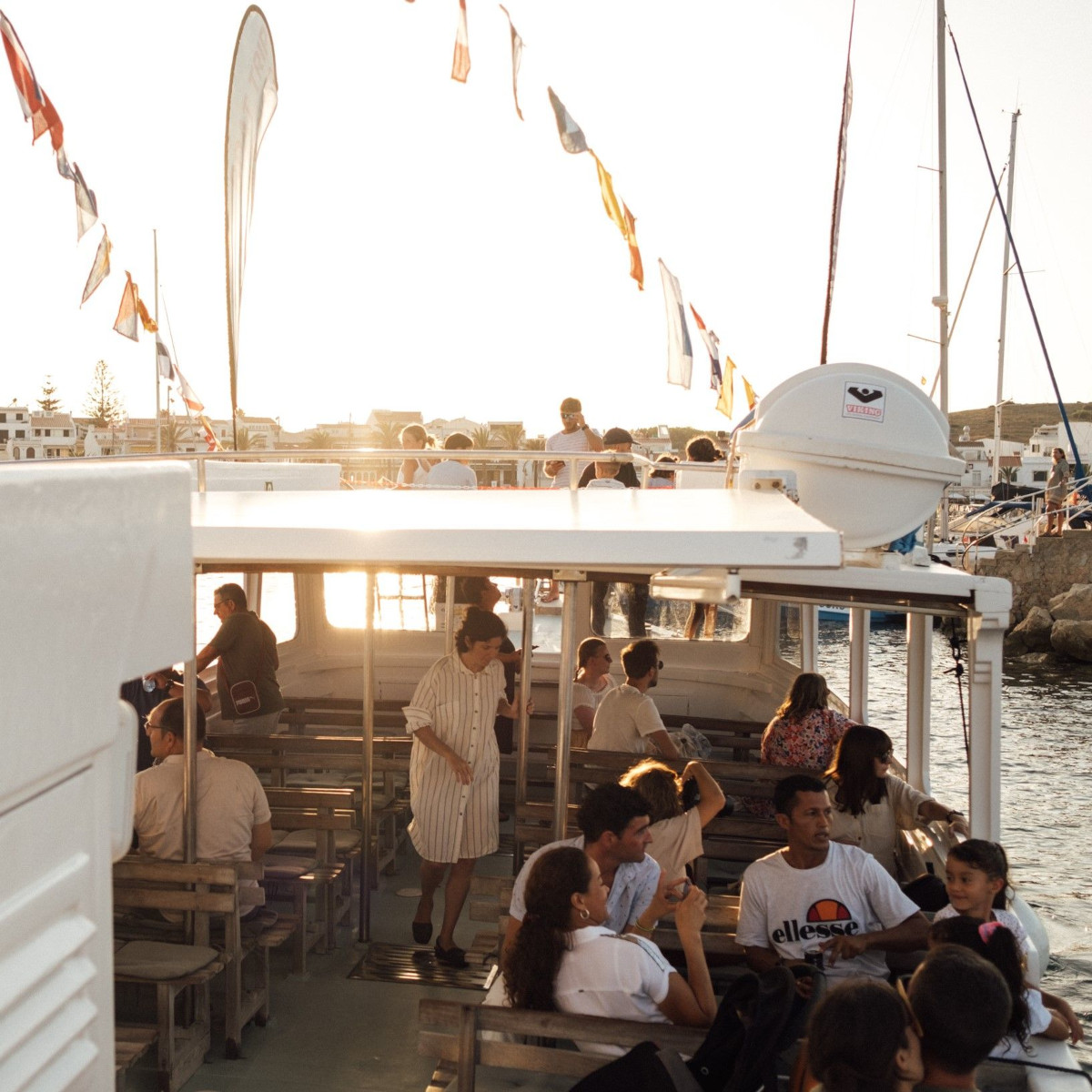 Corporate events
We can organise full day trips or just a few hours to celebrate company anniversaries, farewell parties, special celebrations, teambuilding activities or whatever you need.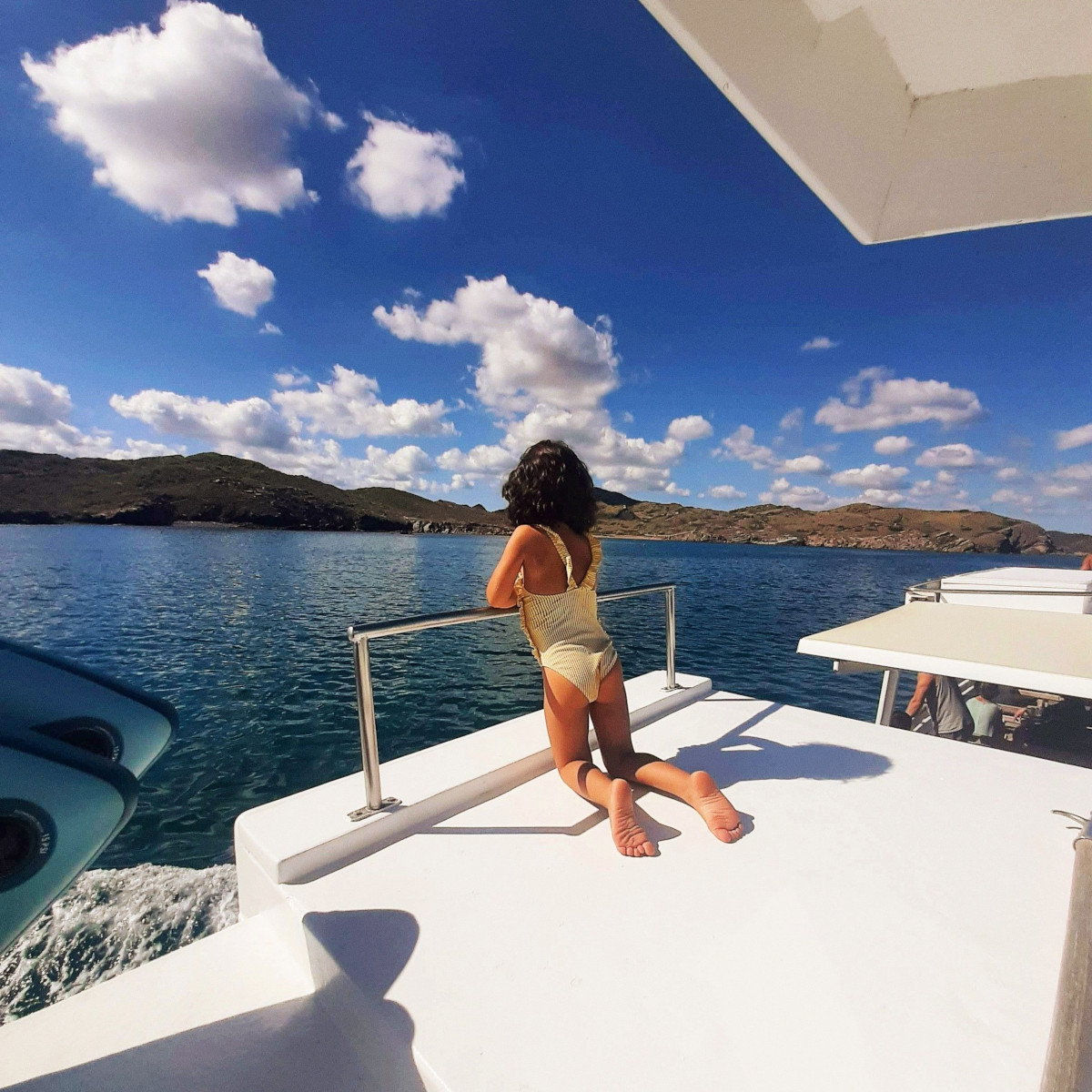 Schools
On board our boat we can organise entertaining, original and educational excursions for schools and groups of children. Both as a recreational activity and as a way for them to learn about the importance of the Marine Reserve of the North of Menorca.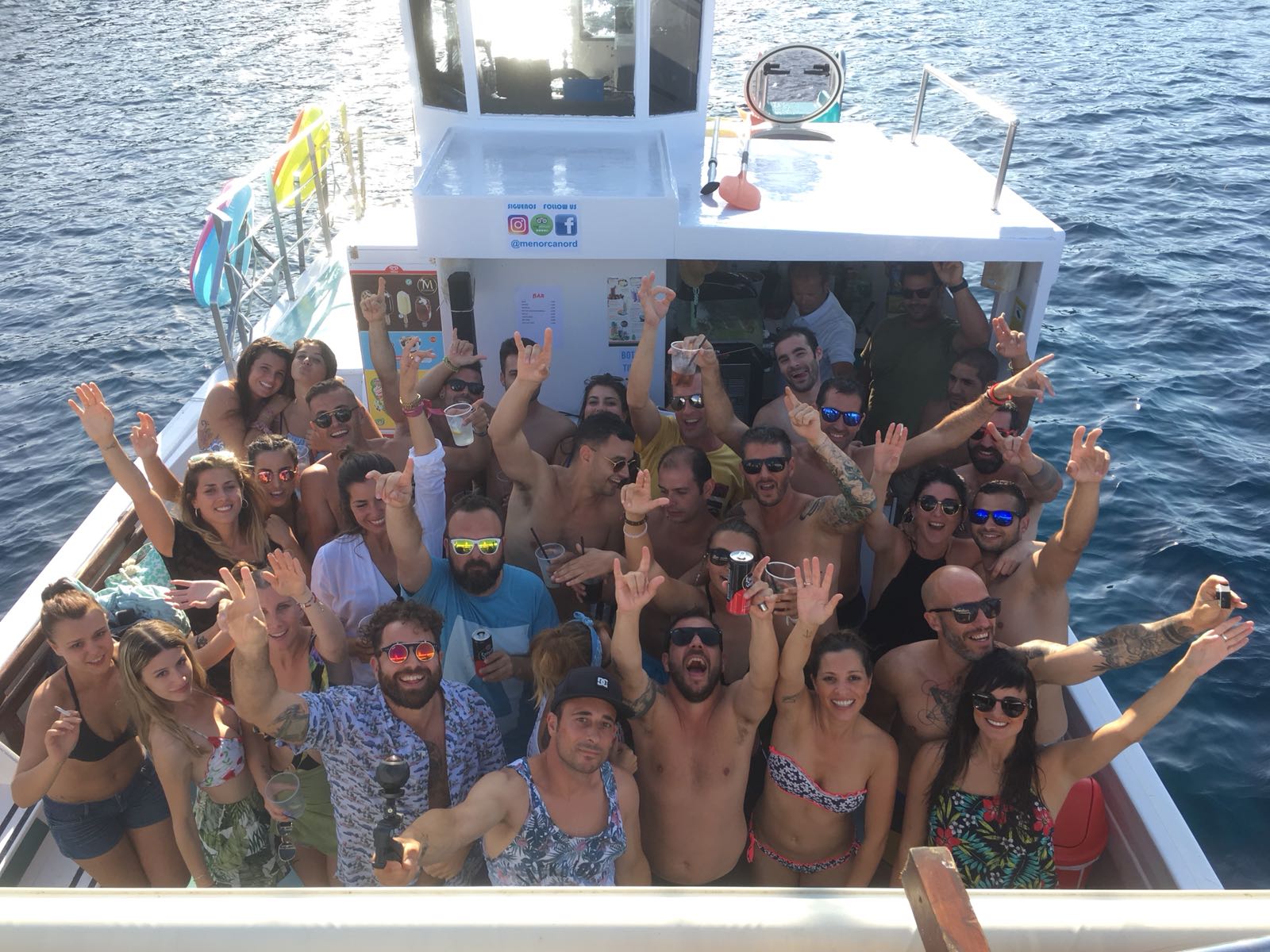 Stag/hen parties
The best way to celebrate that special day for your friend. Music, games...we can even organise a special catering of food and drinks to make the day as fun and entertaining as possible.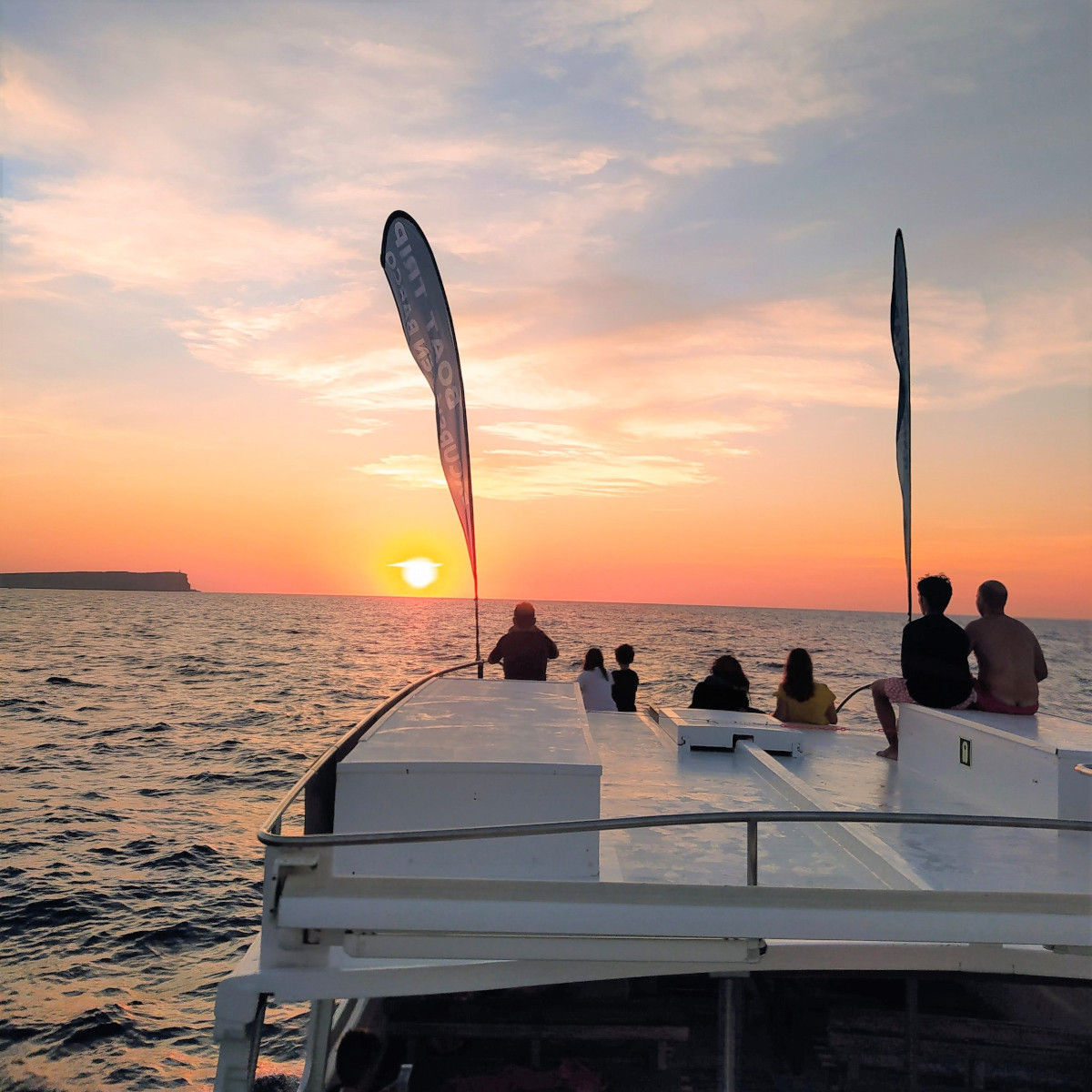 Sunset
If you want to celebrate a birthday, organise a family reunion or simply spend a special time with your friends, a good option is to book one of our exclusive excursions and enjoy the wonderful and magic of the sunsets of Menorca. A true spectacle of colours.
Schedule
Departures at 10:00h and 14:00h
Phone
(+34) 653 876 134
Email
info@menorcanord.com