Route
Por la costa norte de Menorca
Discovering the best spots on the north coast of Menorca. A perfect excursion for the whole family.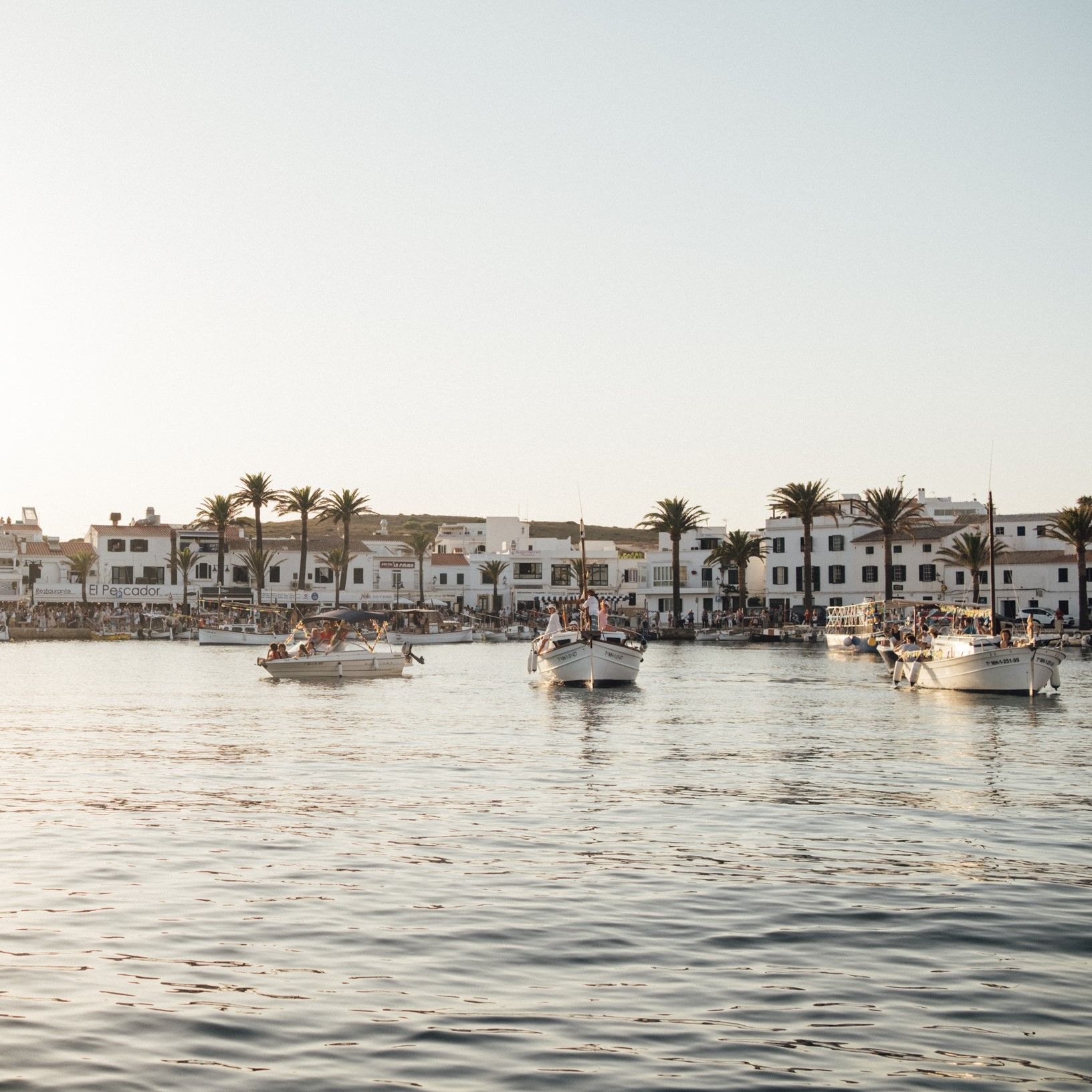 1. Departing from Fornells
We depart from the Port of Fornells, a nice and traditional fishing village on the north coast of Menorca.
We will cross the Bay of Fornells passing between the Castle of Sant Antoni and the Mola de Fornells, a natural area of great environmental, scenic and historical value.
In this first part of the excursion we will sail along the coast for approximately 1 hour until we reach Cala Pregonda.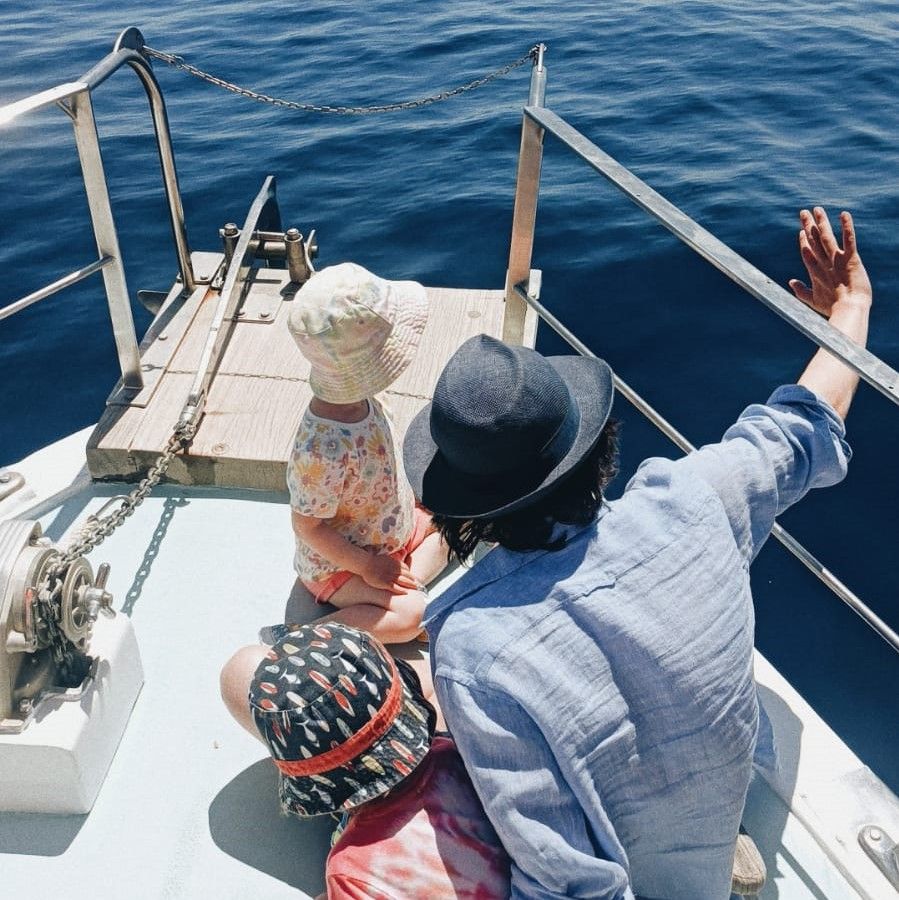 2. Enjoying the sailing
During the sailing, apart from enjoying the scenery and the pleasant feeling of sunbathing and breathing fresh air, there will be many details that will make the excursion an unforgettable experience.
To start with, our crew will serve a refreshing little glass of the typical drink of Menorca, the "Pomada".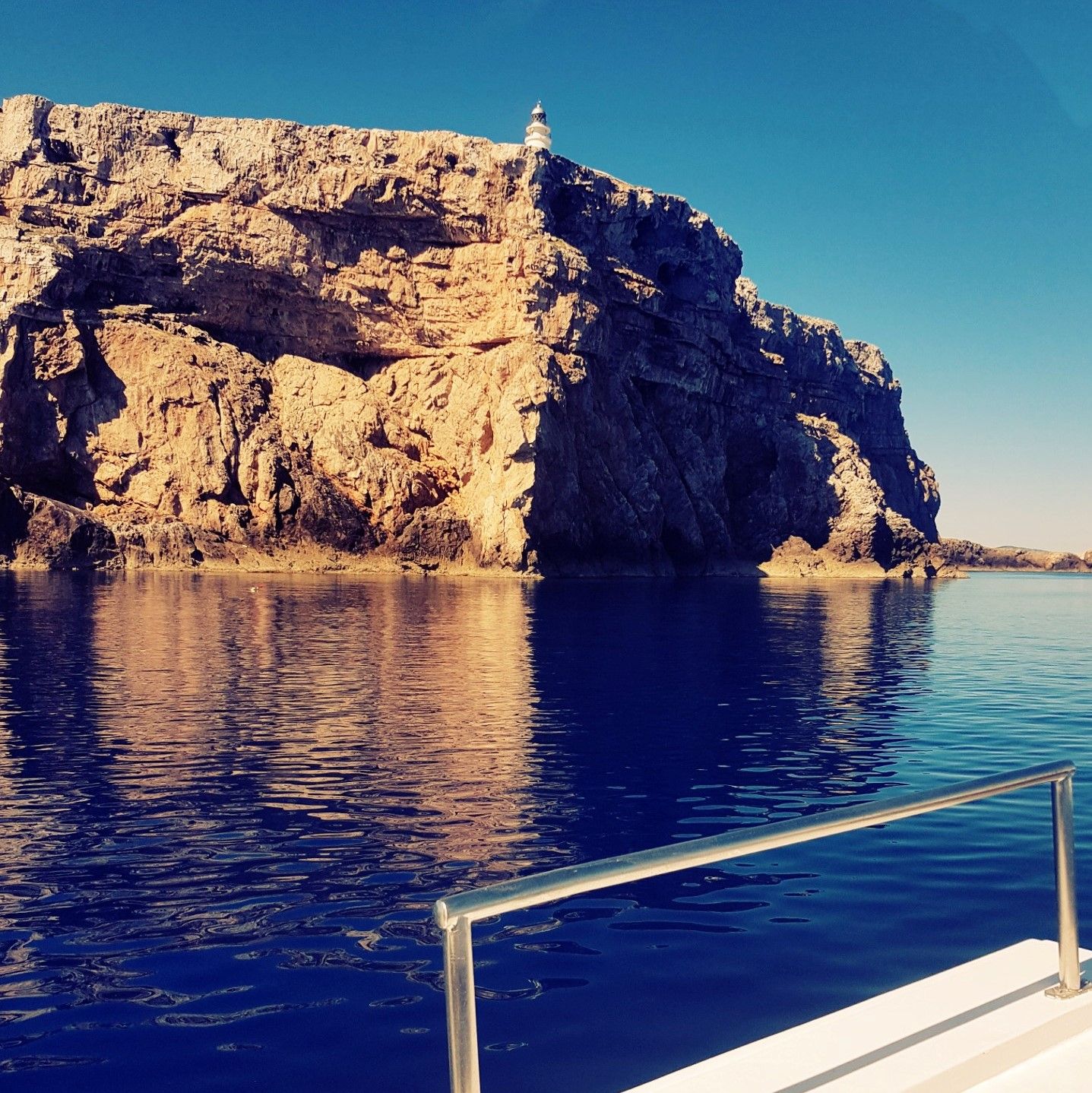 3. Important elements of the north coast
The coastline of Menorca is full of interesting geographical features such as caves, long beaches, small coves and buildings of great historical value, such as the Cavalleria Lighthouse, the second oldest on the island..
We will continue sailing past the Porrus Island, the Cormarí Cave, Cala Viola, the Sanitja Tower, Cala Rotja, the Cavalleria Beach and Cala Mica.
You will be able to listen to an audio guide that will give you details about all these places that we will approach with the boat.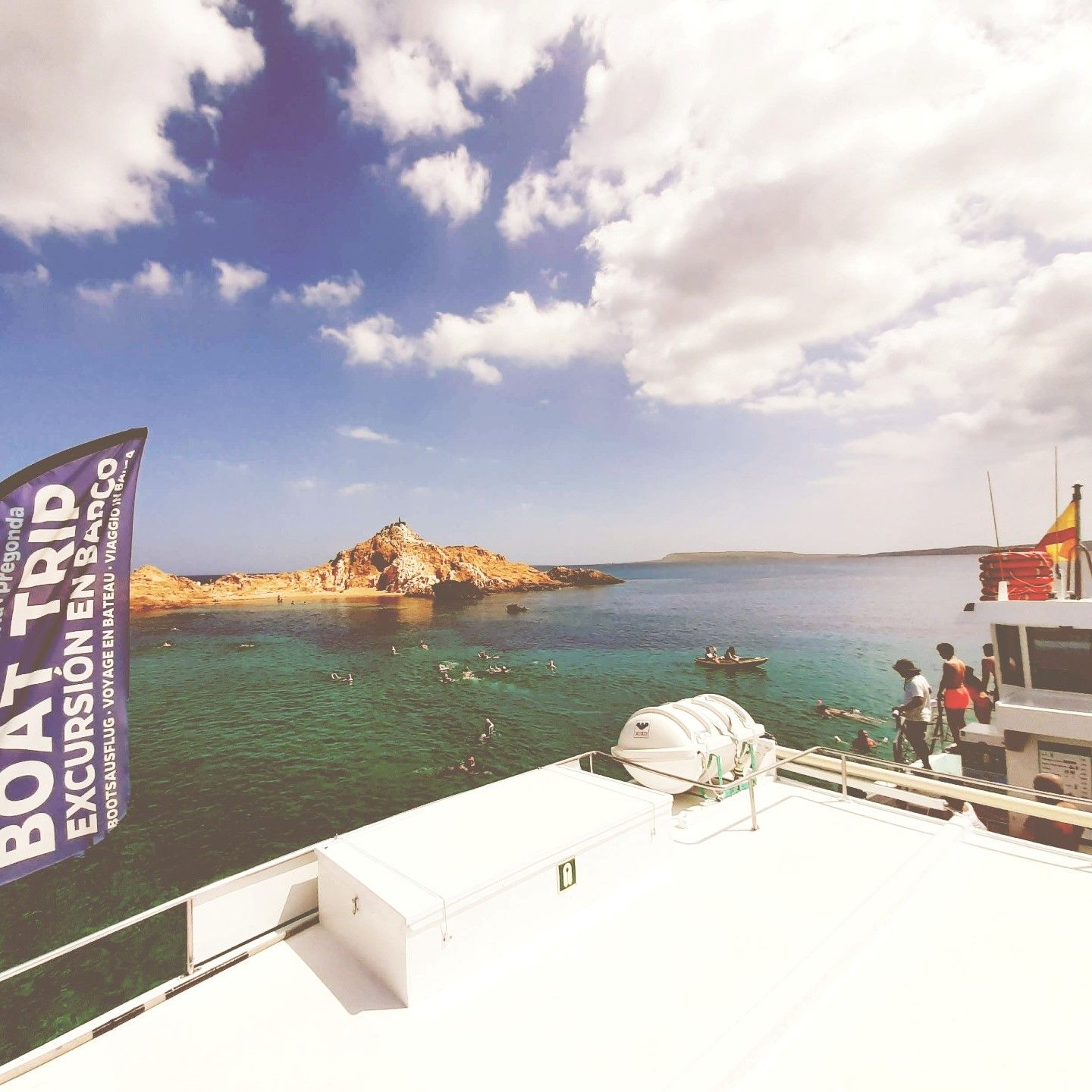 4. An stop in Cala Pregonda
We will arrive at Cala Pregonda, the "jewel in the crown" of the north coast of Menorca and the final destination of our excursion.
A practically virgin place, with golden sand, rock of varied reddish colours and crystalline waters where we'll enjoy 50 minutes of free time and where you will have the opportunity to enjoy snorkelling and discover the marine fauna and flora of the island.
On the boat you will have at your disposal (and free of charge) snorkelling masks, paddle surf boards, floating mats and even a fun slide to jump into the water.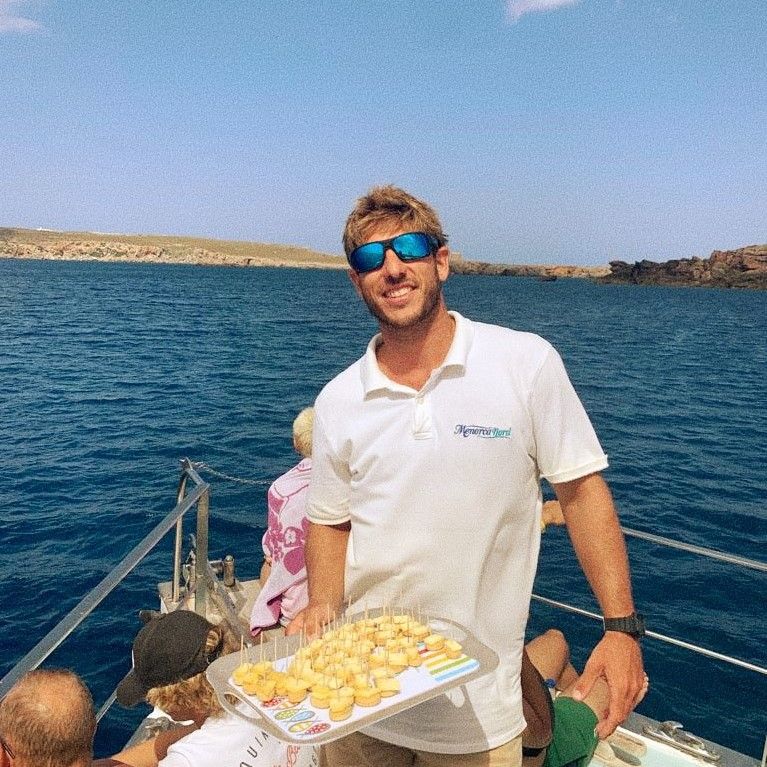 5. Menorcan gastronomy
It's time to weigh anchor and return to the port of Fornells. The crew will serve a small tasting of the famous Mahón cheese, Menorca's Denomination of Origin and a hallmark of the island's typical gastronomy.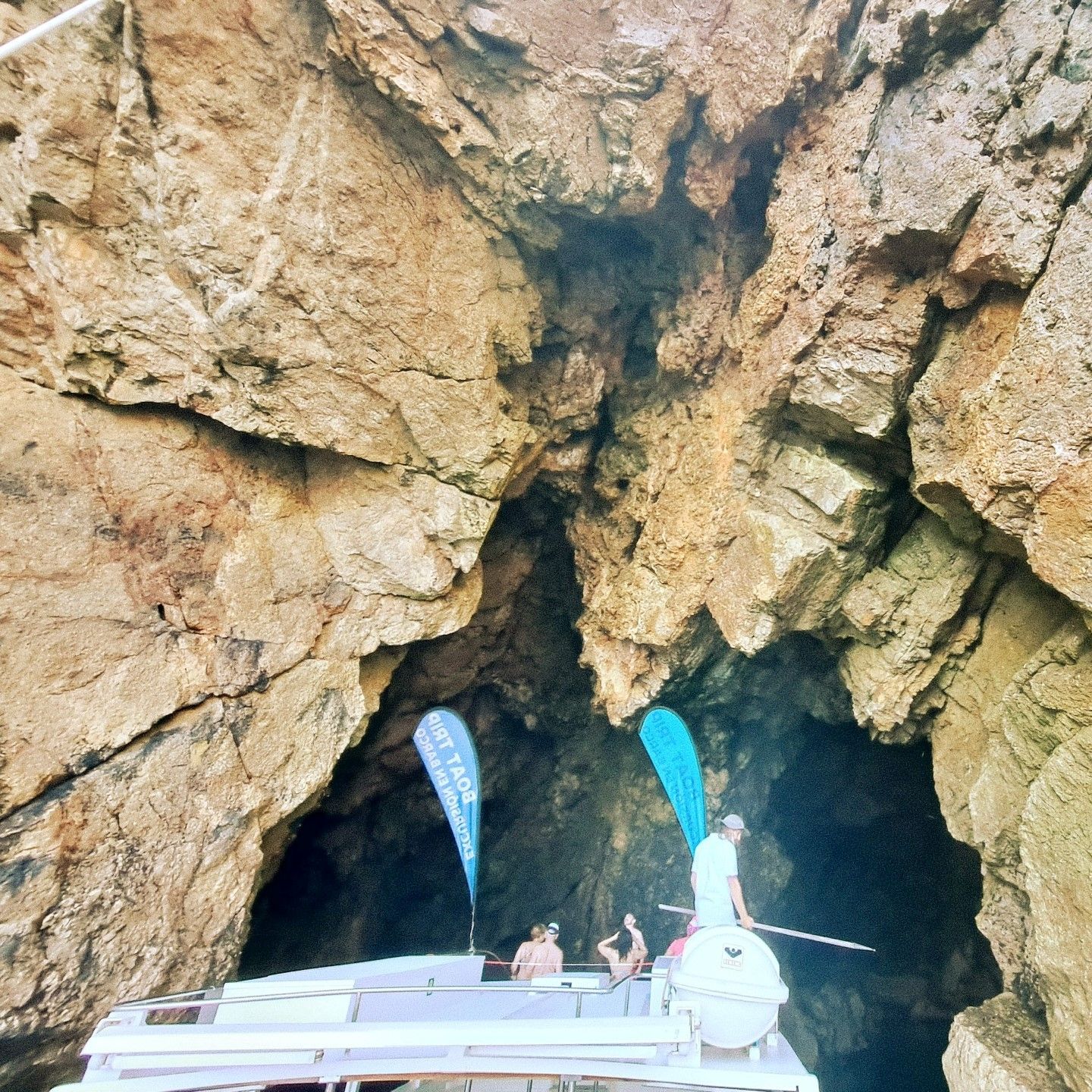 6. Way back to Fornells
While we sail back to Fornells, and sea conditions permitting, we will enjoy the captain's skills to take a close look at one of the wonders of the coast of Menorca, the Vell Marí Cave and the Bridge Cave.